The promotion has ended. Sign up for you newsletter subscription HERE  to stay up to date with all future deals.

Black Friday is back with the crazy deals - Save up to 93% off RRP!
PLAYSTATION
---
STEAM
---
ROBLOX
---
GAMES
---
SOFTWARE
---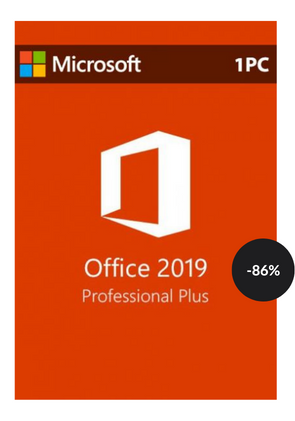 All of the codes can be put on a printable voucher
So think ahead and prepare for Christmas early!
The campaign will run until 28.22.2022. Limited availability!
Black Friday Gift cards and Games Big SALE 2022
Gaming Black Friday sale is coming with both professional and amateur gamers preparing to catch the best deals. Where can I find the cheapest video games? When do I start looking for video games gift cards? What retailers offer the best buy bundles for Nintendo, PS4, PS5, and XBOX? Punktid is a large computer games platform and in this blog post, we will answer all these questions and more. Read on!
Black Friday sale
Gaming Black Friday sale does not have strict timeframes and game sales start at different times across different platforms. Some retailers roll out discounts as soon as the middle of November. The largest discounts usually happen throughout the whole Thanksgiving weekend as they slowly turn into Black Friday and later into Cyber Monday in online stores. Sometimes, game sales can last even until December.
If you're wondering what's the best time to get those best buys, you should definitely wait until the very Black Friday. It's the day when almost everything goes on sale including video games, computer games, PS gift cards, XBOX gift cards, video games gift cards, and even hardware. However, it's always best to prepare beforehand and make a wishlist of the items or games you're looking for. The gaming Black Friday sale is the time of the year when everyone is shopping and, thus, the best deals disappear from physical shops and online stores in a blink of an eye. One more piece of advice is to set up a budget - you don't want to spend too much money on unnecessary games, for example, just because they were on discount.
Best deals during gaming Black Friday sale 2022
No matter whether you're looking for the hottest games or just want to update your PC setup, the Black Friday sale is an amazing opportunity to do this. The majority of all gaming products will be on game sales in both the USA and EU. The hot deals, undoubtedly, will be for computer games and video games. In addition, one can buy various gaming products for Playstation, XBOX, Nintendo, PS4, PS5, and so on with large discounts. Even gaming hardware such as headsets and PS will be sold at reduced prices, especially closer to Cyber Monday 2022. Good news is that on both dates, you can order online from the largest gaming retailers and websites.
Remember that in the USA and Europe Black Friday offers differ. It means that the same manufacturers may not have the same discounts on the same items. The discounts will also vary depending on what's in the highest demand in a particular country.
Now, we will briefly overview the products with the biggest discounts:
Playstation
Everything available on the platform goes on sale at the end of November 2022. Both old games and fresh releases will be sold at attractive prices with discounts reaching more than 50% on some items. Even the price of accessories, such as headsets, will be reduced.
XBOX
The same goes for the XBOX platform. During the gaming Black Friday sale 2022, all games get dramatic cuts. Game passes, accessories, and even consoles receive a massive price reduction.
Nintendo
Game sales here do not spread on new releases. The discounts are not as big as on other platforms but still can save lots of money if you're only starting with this console. Pay special attention to bundles as they can be very appealing when it comes to pricing for both beginner and experienced gamers.
PC
Here you can find cheap deals on hardware rather than games, Steam gift cards or Roblox gift cards. A huge choice of computer mice, gaming laptops, headsets, and many other devices will be available during the gaming Black Friday sale. It's a good chance to complete your gaming PC or update the current one.
Gaming Black Friday sale comes in handy even if you're not a gamer. In November, one can get all kinds of gaming presents for close people and even start buying Christmas presents.
Punktid is also having a grand gaming Black Friday sale. Check our website and order online games and gift cards for Playstation, XBOX, and PC. All this and more will be available with huge discounts. Stay tuned!
FAQ
Do video games go on sale on Black Friday?
During a Black Friday sale, one can get computer games and all the other stuff needed for gaming at extremely low prices. November is the month when most gaming manufacturers and retailers sell their products with huge discounts. Thus, it's a great opportunity to stock up on all the needed games and also buy Christmas presents.
How much do games go down on Black Friday?
Every platform has its own rules on how much the prices drop. That is, some websites can offer 10-90% discounts while others will only reduce the price by a maximum of $10. Still, if you're lucky to catch that hot deal, you can save plenty of money.
Does steam usually have Black Friday sales?
Yes, this gaming platform will have a grand autumn sale for a whole week this year - between the 22nd and 29th of November. So, you have plenty of time to look around for the best deals. However, don't wait up too long - Steam is one of the most visited websites and many games will likely be sold out in no time.
Does

Punktid.com

do Black Friday sales?
Yes, get ready for those hot offers and reduced prices on hundreds of gaming products. We are rolling out massive discounts on games for different consoles. Check our website for more details on this.
How much do games go down on Black Friday?
Different platforms roll out their own games discounts during an autumn sale. Price drop usually ranges from 10-90%. It's recommended to check a few retailers beforehand to get the largest discount.
How much do gift cards go down on Black Friday?
One can expect a 10-30% discount on video games gift cards during the autumn sale. If you come across any special offer or bundle, the price can get even lower. Both PS gift cards and XBOX gift cards go on sale