The promotion has ended. Sign up for you newsletter subscription HERE  to stay up to date with all future deals.

Cyber Monday is back with the crazy deals - Save up to 93% off RRP!
PLAYSTATION
---
STEAM
---
ROBLOX
---
GAMES
---
SOFTWARE
---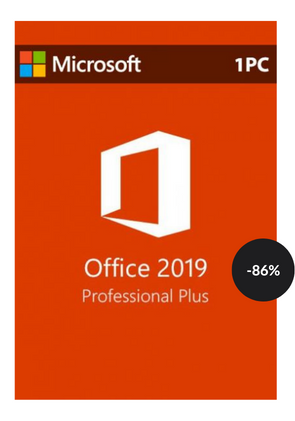 All of the codes can be put on a printable voucher
So think ahead and prepare for Christmas early!
The campaign will run until 29.11.2022. Limited availability!
Cyber Monday Gift cards and Games Big SALE 2022
Cyber Monday is a long-awaited day of the year for those hunting for the best deals online. Almost all e-commerce shops and platforms from different industries roll out discounts on their goods and services. Thus, it is a great occasion to purchase all the desired items from your shopping list at a reduced price.
The online gaming industry is no exception and is famous for its generous discounts on all types of products. PUNKTID is a platform that sells various computer games and video games for Playstation, XBOX, PS4, and PS5. We also have XBOX gift cards and PS gift cards available in our online store. Read on to find out more about the best prices during the gaming Cyber Monday sale 2022.
Cyber Monday sale
In the USA and Europe, it's traditionally the first Monday after Black Friday. While Black Friday usually means hot deals and huge discounts in physical shops, Cyber Monday targets people who prefer to order online. Cyber Monday sale 2022 should start on November 28.
Cyber Monday sale for Gamers
The largest computer games retailers also take part in game sales and offer attractive discounts on numerous products, including PS gift cards, XBOX gift cards, video games gift cards, and so on. The timeframes of the gaming Cyber Monday sale vary. Some online stores start publishing deals as soon as Saturday - that would be November 26 this year. Game sales then last the whole weekend, Cyber Monday itself, and, in some cases, continue even till the beginning of December.
If you don't want to miss those hot prices during the gaming Cyber Monday sale, follow all the news and updates regarding the coming dates and deals. No matter if you're looking for hot game sales or want to purchase your first Nintendo, take your time to check all the options and only then make that best buy. Most PC, Playstation, and XBOX retailers will have all the necessary information on their websites or social media.
When it comes to timing, gaming Cyber Monday in the USA and EU is just like Black Friday - those who order online first, get the highest discounts and the best products. Online shopping happens within seconds, which means that all the goods can be sold in no time. In addition, hundreds if not thousands of people from all over the world can shop online on the same website at the same time.  
That is why it's recommended to decide beforehand what type of video games gift cards you want to get instead of casually browsing through the website while others will be making orders. Once you add all the necessary items to the wishlist, you will receive notifications on any changes in price such as discounts, limited offers, bundles, etc. In such a way, it's much easier to best buy exactly what you need.
As we've already mentioned before, some retailers extend the gaming Cyber Monday sale for the next few days. The chances of buying the most popular games decrease every day. However, the new deals also roll out bringing to the table other interesting products. You can check the offers every day during the sale period and monitor the list of gaming items on sale.
What gaming products will be on Cyber Monday sale 2022?
Games sales are the most desired product category during a gaming Cyber Monday. All kinds of games for PS4, PS5, Nintendo, Playstation, and XBOX will be sold at a discount. You can find both all-time classics and new games on sale. The same goes for PS gift cards and XBOX gift cards. There's also plenty of other gaming stuff that will be sold at a reduced price, like hardware, game consoles, headsets, etc.
Discounts reach even 90% on computer games and 60% on gift cards, which can really save you lots of money. What's more, if you purchase the needed games on Cyber Monday, you can play them until the next big sale comes up, and then get new ones. Such a circle is actually very beneficial if you know where and what to buy during the fall sale season. And, last but not least, make sure your bank cards are all good to go and double-check your spending limits before starting your hunt for cheap games.
FAQ:
 
Do video games go on sale on Cyber Monday?
Yes, video games are the most popular product sold at a discount this Monday. One can also purchase gaming hardware, gift cards, headsets, etc. at reduced prices. The range of products available for sale differs depending on the seller/retailer.
H3How much do games go down on Cyber Monday?
How large a game sales discount is, depends on numerous factors including the gaming retailer or platform and the very game's popularity. Some computer games can be even sold at half of their regular price or more. In general, discounts vary between 10-90% approximately.
Does Steam usually have Cyber Monday sales?
Yes, this platform usually has discounts on gaming products during a fall games sale between Black Friday and the first Monday after. The dates are known beforehand so that everyone can prepare and choose the items they want to get at a discount. Steam is one of the largest gaming retailers, so one can expect lots of really good deals.
Does Punktid do Cyber Monday sales?
Yes, we will also roll out discounts and special offers for most of our products. We have gift cards, games, and many other cool things for you. Don't forget to check our website for all the updates on game sales this year.
How much do gift cards go down on Cyber Monday?
Discounts on gift cards are usually smaller than on computer games - from 10% to 30%. Nevertheless, this number can be increased when purchasing bundles or using special offers. It all depends on how lucky you are when looking for the best deal.